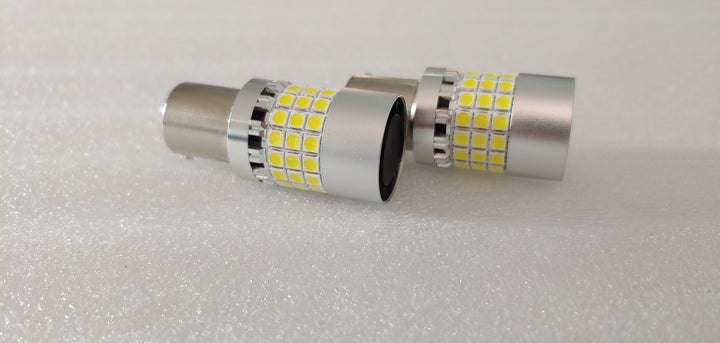 TURN SIGNAL INDICATORS LED (WHITE 2600 LUMENS)
Add a product description or hide this section.
Awesome service!
I had to replace my turn signal bulbs that I bought from these guys previously, and saw that they had the updated models. After I placed the order, Will personally reached out to make sure that what I ordered is what I got, which I really appreciated! The lights are even brighter than the last set(which were already pretty bright to begin with) and way sturdier! Will definitely keep using their products for future purchases!